In this post I will explain in detail, the top secret Operation Paperclip that took place in our nation ILLIGALLY after WWII. How does this have anything to do with my research?
Operation Paperclip brought Nazi scientists to the U.S. so they can continue thier research in rocket science, mind control, and biological warfare.
Project MK-Ultra branched out
from Project Paperclip. This new program research LSD, giving it to unknowing victims to see if it could alter the mind in such a way that the intoxicated subject could be controlled. When they discovered that the only thing LSD had going for them were hippy parties, they began researching trauma based mind control during the Cold War. Why is MK Ultra relevant? The pop industry makes endless references to it. I'll do a blog entry on MK Ultra in the near future.
Russian and American intelligence units began a treasure hunt in Germany in 1945, at the end of WWII. They were on the hunt for new electronics, medicines, and new rocket and aircraft designs. But the biggest prize was in finding the scientists and doctors that had nearly won the war for Germany.
The engineers and intelligence officers of the Nazi War Machine.
The original plan was to round up the Nazi doctors and scientists, debrief them here in the U.S., and send them home. But when the extent of their knowledge and expertise was realized, the U.S. War Department decided that sending them back would be a major loss.
Flying discs (foo fighters), particle/laser beam weaponry were discovered in German military bases. This drove the Department of War crazy! NASA and the CIA needed to be in control of such technology, or else Russia or some other enemy of the U.S. would. But more then anything, they needed to have the scientists that had previously worked on it.

They had encountered but one problem: it was illegal. U.S. law explicitly prohibited Nazi officials from immigrating to America--and as many as three-quarters of the scientists in question had been committed Nazis. - Source
President Harry Truman agreed authorized Operation Paperclip in 1946 in the hopes that it would help America's post war efforts. Nazi's were not allowed in the U.S. though. Truman expressly excluded anyone found "to have been a member of the Nazi party and more than a nominal participant in its activities, or an active supporter of Nazism or militarism." - Source
Thurough background checks were done by the War Department's Joint Intelligence Objectives Agency (JIOA). In February 1947, JIOA Director Bosquet Wev submitted the first set of scientists' dossiers to the State and Justice Departments for review. Truman would not have approved. All the scientists in the first batch's visa's were rejected on account of the fact that they were ardent Nazis.
Wev supposedly wrote a memo saying "the best interests of the United States have been subjugated to the efforts expended in 'beating a dead Nazi horse.'" He also declared that the return of these scientists to Germany, where they could be exploited by America's enemies, presented a "far greater security threat to this country than any former Nazi affiliations which they may have had or even any Nazi sympathies that they may still have." - Source. The U.S. needed Nazis.

Around the same time, Nazi Intelligence leader Reinhard Gehlen met with the CIA director Allen Dulles. Immediately they had hit it off - and Gehlen was assured by Dulles that he was safe under the wing of the CIA. The Nazi department of intelligence had spies deeply infiltrated in Russia - this asset, the U.S. could not let go, especially during the Cold War.
Apparently, Wev decided to sidestep the problem. Dulles had the scientists dossier's re-written to eliminate incriminating evidence. As promised, Allen Dulles delivered the Nazi Intelligence unit to the CIA, which later opened many umbrella projects stemming from Nazi mad research. (MK-ULTRA / ARTICHOKE, OPERATION MIDNIGHT CLIMAX)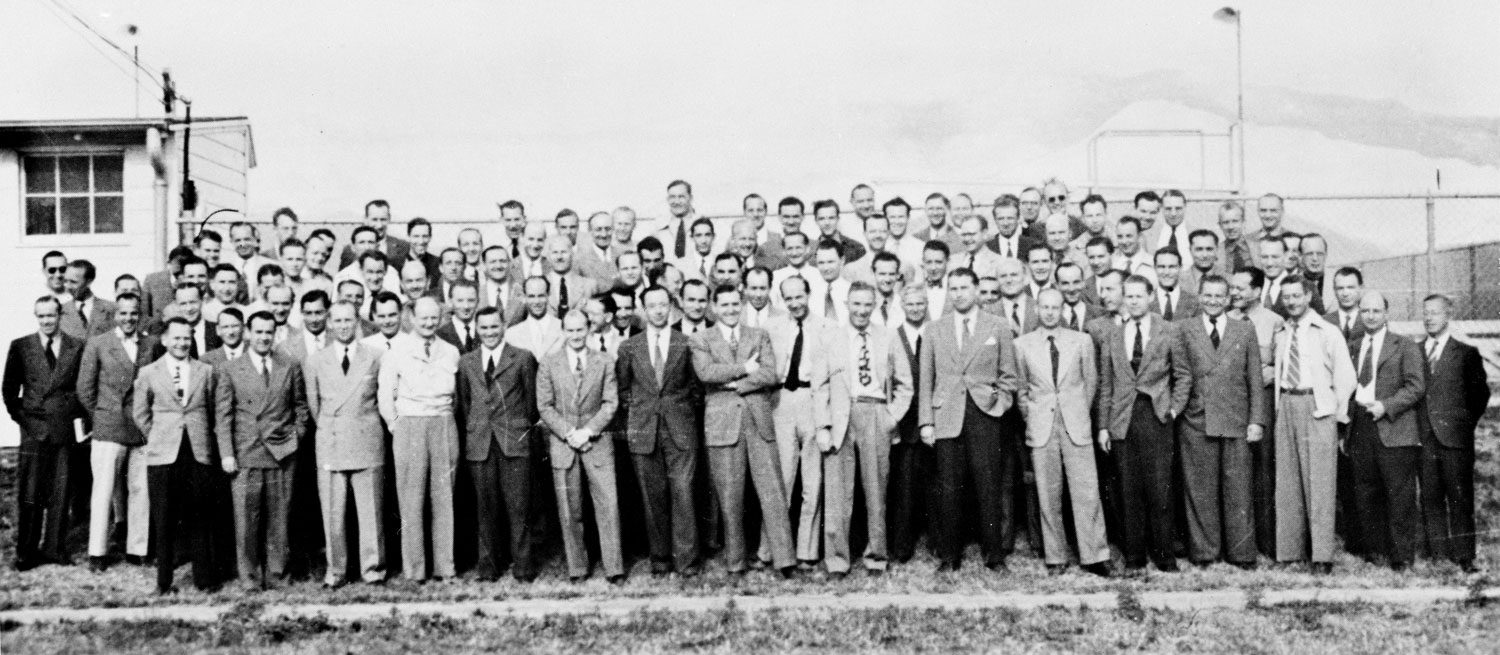 The Nazi's that were brought to the United States under Operation Paperclip
The CIA "cleansed" the Nazi dossiers so that by 1955, more than 760 German scientists had been granted citizenship in the U.S., given prominent positions in the American scientific community, and given false aliases to live by. Many had been members of the Nazi party and of the Gestapo. Many had conducted experiments on innocent humans in concentration camps. Many had used slave labor. They had all committed unspeakable war crimes during WWII. And worst of all, they could have been your neighbor down the street.
President Harry Truman's directive had been violated by the department of intelligence and he never found out that Nazi war criminals were brought over to the U.S. - Source. State Department archives and the memoirs of officials from that era confirm this. In fact, according to Clare[nce] Lasby's book [Project] Paperclip, project officials "covered their designs with such secrecy that it bedeviled their own President. It is believed that this further fueled the Cold War by raising tension between America and Russia.
Some of the suspected war criminals emigrated to the United States under Project Paperclip were ARTHUR RUDOLPH, WERNHER VON BRAUN, KURT BLOM, MAJOR GENERAL WALTER SCHREIBER, HERMANN BECKER-FREYSING and SIEGFRIED RUFF, GENERAL REINHARD GEHLEN, KLAUS BARBIE, HEINRICH RUPP, and LICIO GELLI.


*** All the pictures in this article were on google image search, and I do not know who they belong to. But they aren't mine. The following information is directly copy-and-pasted from different sources of information on the internet.I pieced together the most important parts for you: ***
Arthur Rudolph was born in Stepfershausen, Meiningen, Germany. His family were farmers, with a long tradition in the area. His father Gustav died in World War I. His mother Ida noted that young Arthur had a mechanical gift and decided that he should attend technical training.
During the war, Rudolph was operations director of the Mittelwerk factory at the Dora-Nordhausen concentration camps, where 20,000 workers died from beatings, hangings, and starvation. Rudolph had been a member of the Nazi party since 1931; a 1945 military file on him said simply: "100% Nazi, dangerous type, security threat..!! Suggest internment."
But the JIOA's final dossier on him said there was "nothing in his records indicating that he was a war criminal or and ardent Nazi or otherwise objectionable." Rudolph became a US citizen and later designed the Saturn 5 rocket used in the Apollo moon landings. In 1984, when his war record was finally investigated, he fled to West Germany.
Wernher von Braun (1912–1977) was one of the most important rocket developers and champions of space exploration during the period between the 1930s and the 1970s. He was the technical director of the Peenemunde rocket research center, where the V-2 rocket --which devastated England--was developed. As noted previously, his dossier was rewritten so he didn't appear to have been an enthusiastic Nazi.
Von Braun worked on guided missiles for the U.S. Army and was later director of NASA's Marshall Space Flight Center. He became a celebrity in the 1950s and early 1960s, as one of Walt Disney's experts on the "World of Tomorrow." In 1970, he became NASA's associate administrator. You can read about him on NASA's website, where they make him seem like a hero.
Kurt Blom was a high-ranking Nazi scientist. Told U.S. military interrogators in 1945 that he had been ordered 1943 to experiment with plague vaccines in concentration camps (prisoners were his lab rats). He was tried at Nuremberg in 1947 on charges of practicing euthanasia and for conducting experiments on humans. And there is undeniable proof that he had indeed participated in the gruesome human experiments.
Two months after his Nuremberg acquittal, Blome was interviewed at Camp David, Maryland, about biological warfare. In 1951, he was hired by the U.S. Army Chemical Corps to work on chemical warfare. His file neglected to mention his trial in Nuremberg.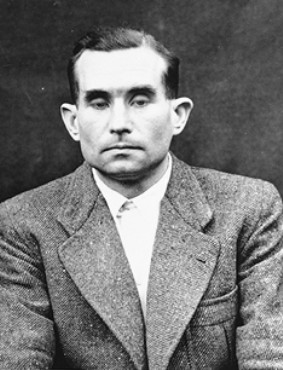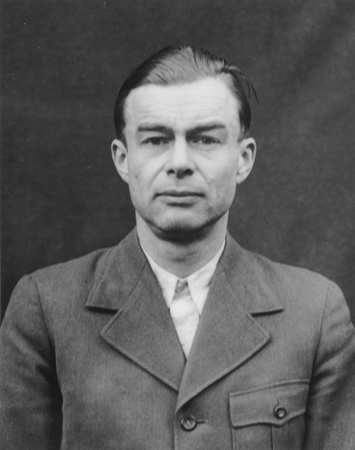 Hermann Becker-Freysing and Siegfried Ruff along with Blome, were among the 23 defendants in the Nuremberg War Trials "Medical Case." Becker-Freysing was convicted and sentenced to 20 years in prison for conducting experiments on Dachau inmates, such as starving them, then force-feeding them sea water that had been chemically altered to make it drinkable. Ruff was acquitted (in a close decision) on charges that he had killed as many as 80 Dachau inmates in a low-pressure chamber designed to simulate altitudes in excess of 60,000 feet. Before their trial, Becker-Freysing and Ruff were paid by the Army Air Force to write reports about their grotesque experiments.
-Conspiracy Archive
It was five years after the end of WWII but one of Hitler's chief intelligence officers was still on the job. From a walled-in compound in Bavaria, General Reinhard Gehlen oversaw a vast network of intelligence agents spying on Russia. His top aides were Nazi zealots who had committed some of the most notorious crimes of the war. Gehlen and his SS united were hired, and swiftly became agents of the CIA when they revealed their massive records on the Soviet Union to the US.
General Reinhard Gehlen
Gehlen derived much of his information from his role in one of the most terrible atrocities of the war: the torture, interrogation and murder by starvation of some four million Soviet prisoners. Prisoners who refused to cooperate were often tortured or summarily executed. May were executed even after they had given information, while others were simply left to starve to death. As a result, Gehlend and members of his organization maneuvered to make sure they were captured by advancing American troops rather than Russians, who would have executed them immediatly.



General William Donovan and Allen Dulles of the CIA were tipped off about Gehlen's surrender and his offer of Russian intelligence in exchange for a job.
With the encouragement of the CIA, Gehlen Org (Licio Gelli) set up "rat lines" to get Nazi war criminals out of Europe so they wouldn't be prosecuted. By setting up transit camps and issuing phony passports, the Gehlen Org helped more than 5,000 Nazis leave Europe and relocate around the world, especially in South and Central America. There, mass murderers like Klaus Barbie (the butcher of Lyons) helped governments set up death squads in Chile, Argentina, El Salvador, and elsewhere.
Speaking of Klaus Barbie, he was known as the Nazi butcher of Lyons, France during World War II, Barbie was part of the SS which was responsible for the and death of thousands of French people under German occupation.This guy had serious mental issues, causing him to commit unspeakable crimes against humanity. He was SICK.
And they were brought to the United States of America, behind a shroud of lies and corruption. They came out of the the cruelest war in the history of humanity to conduct experiments on American citizens since they could no longer do it in concentration camps. And now they are after YOU.
...no I'm just kidding, you're not that important. But their research still influences us today. It continues to permeate the military and it's dark drag has now reached the media.
The majority of the information in this article is from: